Hello, and welcome once again to The Big Five! This week I'm going to be taking you on a joint twisting, blood depriving trip down memory lane, showcasing the best submissions of all time!  The ground game is often maligned by the casual MMA fan, but true fans know that a beautifully executed submission can be more satisfying than even the most brutal knockouts. Let's get started!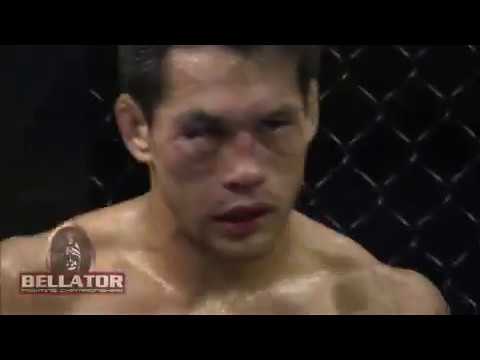 #5 – Toby Imada – The Inverted Triangle, Bellator 5, 5/1/09
Toby's fight against Jorge Masvidal was a fairly back and forth affair, until Imada ended up in a unique position during a scramble. Imada took advantage of it and locked in a submission Masvidal never saw coming. Light Heavyweight Rich Hale pulled off an inverted triangle of his own two years later, which some say was even more impressive, but in my opinion you gotta give it to Imada for being the innovator.
#4 - Shuichiro Katsumura – The Anarchy Choke, The Way Of Shooto 2, 3/22/10
Call it The Anarchy Choke, Call it a Ninja Choke, Call it a modified Brabo Choke, call it whatever you want, but you HAVE to call it beautiful, and Masakatsu Ueda has to call it a loss.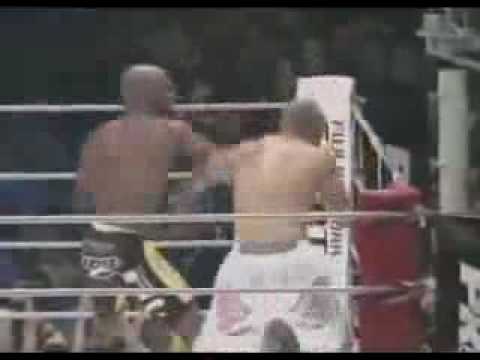 #3 – Ryo Chonan – The Flying Heel Hook, Pride Shockwave, 12/31/04
The last legitimate loss on Anderson's record was an embarrassing one for him. After dominating Chonan for the entire fight up to that point. Chonan pulls off an incredible diving scissor takedown followed by a lighting fast heel hook. This video has a nice breakdown of the fight, with one of the modern submission masters, Josh Barnett, doing commentary.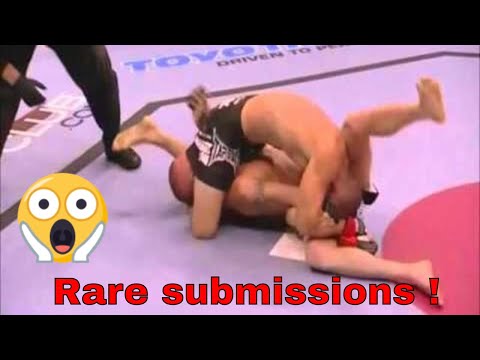 #2 – Chris Lytle – Topside Inverted Triangle/Reverse Armbar, UFC 73, 7/7/07
Most people would be content with one highlight reel submission. Chris Lytle is not most men. Maybe it was his lucky day (get it?), but Lytle pulled off TWO all time great submissions… On the same guy… At the same time. Poor Jason Gilliam.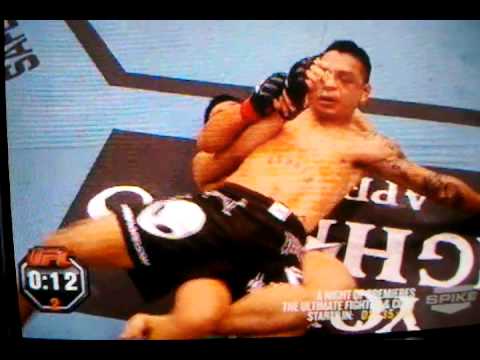 #1 – Chan Sung Jung – The Twister, UFC Fight Night 24, 3/26/11
The much anticipated rematch to one of the all time great fights between Leonard Garcia and The Korean Zombie was just as memorable, but for a completely different reason. The Zombie introduced mainstream America to "The Twister". What has to be the most god-damned painful looking submissions I have ever seen, and that's why it takes our number one spot. Enjoy the clip and Joe Rogan's subsequent orgasm.
Honorable Mentions – Frank Mir – Chicken Wing Shoulder Lock, UFC 36. CB Dollaway – Rolling Guillotine, UFC 119. Nick Diaz – Gogoplata, Pride 33.  
There you have it! My picks for the greatest submissions of all time! Think something should be higher on the list? Think I left something out? Think I'm a crazy yay-hoo? Leave some comments below, hit my up on Twitter @Scorcho, or send us an e-mail at ringsMMA@gmail.com. See you next week!