Hello everyone and welcome to this week's edition of The Big Five! This week, we're going to focus on one word: Intimidation. I'm going to be taking a look at five fighters who, in my opinion, are unmatched in striking fear into the heart of their opponents. If you get in the ring with any of these fighters, you know that your night ahead is going to be long, and very painful. Fortunately, you don't have to, but you can enjoy some of their greatest highlights, which show exactly why they are the feared competitors that they are.
#5 – Rousimar Palhares
Fighting a big dude trying to knock you out is scary. Want to know what's scarier? Fighting a big dude who is trying to rip off your leg. Palhares has become notorious for the enthusiasm that he has for trying to cripple his opponents. If you're planning on stepping into the cage with this man, be sure you've found a comfortable place to sit in advance, because you're probably going to be there for a while.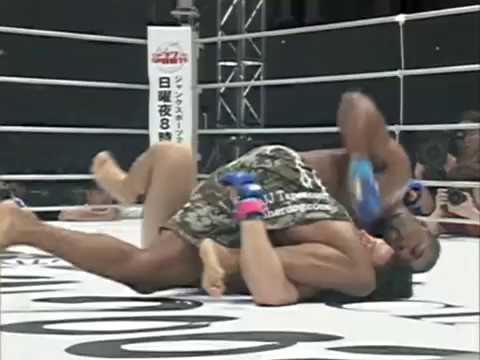 #4 – Quinton "Rampage" Jackson
From the moment Rampage stepped into the cage or ring, every singly thing he did was intimidating. The way he looked, the way he moved, and for SURE the way he fought.  Whether it was his punches, knees, or his horrifying slams.  Rampage would come at you with such blind aggression that he would genuinely make his opponents feel like they were fighting for their lives. The modern day Rampage doesn't quite strike the fear that he used to, but I still wouldn't want to mess with him.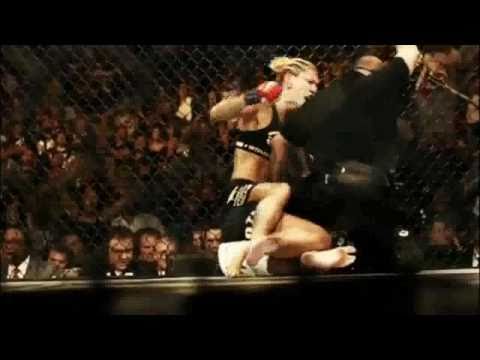 #3 – Cristiane "Cyborg" Santos
"Cyborg" hasn't fought in nearly a year and a half. You want to know why? Well, granted she has had some contract issues with Strikeforce, but mainly the reason is because they're running out of people brave enough to fight her. Santos has dispatched every woman she's face so handily and violently with her brutal style of muay thai that suckers challengers to her 145lb title are fewer and fewer to come by.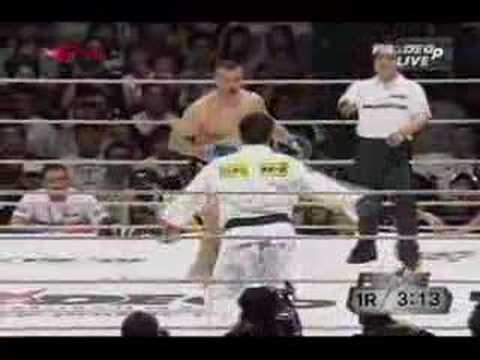 #2 – Mirko "Cro Cop" Filipovic
Newcomers to MMA are going to questions this one, but if you're a fan from more than five years ago, you understand this entry perfectly. A former Croatian anti-terrorist policeman. Mirko's ice cold demeanor, vicious strikes (especially his legendary left high kick), and desire to end every fight as early as possible made him MMA's answer to the boogeyman throughout the early 2000′s. This, after all, is the man who coined the phrase "Right kick hospital, left kick cemetery".
#1 – Wanderlei "The Axe Murderer" Silva
Man, do I even need to justify this one? His nickname is The Axe Murderer, for Christ's sake! If you've ever seen the man fight you know that nickname was not given to him haphazardly. The man swung at his opponents like a tornado and would use absolutely every weapon he had available to him to deal damage: knees, kicks, stomps, headbutts, whatever the rules allowed him to do, he was going to do it in his terminator-like mission to pound the opposition into hamburger. Wanderlei knows not the meaning of the word "defense". He's on a suicide mission, kill or be killed, every time, and that is why he is my pick for the most intimidating MMA fighter of all time. He, like Rampage and Cro Cop, has settled down a bit in recent years, but don't think that mean he's still not extremely dangerous. Cung Le learned that lesson the fucking hard way.
Honorable Mentions – Anderson "The Spider" Silva, Fedor "The Last Emperor" Emelianenko, Aleksander Emelianenko, Royce Gracie.
That does it for this week's edition of the big five. Be sure to join me again next week when I'll give my top five list on another topic in the world of MMA, and in the meantime, peruse the site and check out all of the content there is to offer! Peace!