Hello, and welcome again to this week's edition of The Big Five! This week I'm going to be taking a look at five fighters in Mixed Martial Arts that showed a ton of promise early in their careers, fighters who many thought would be top contenders, and in some cases champions, but before they hit that level fell from grace. (And believe me, some fell HARD). So here it is, my list of MMA's top five "one hit wonders"! (I apologize if the highlight videos are not the best. It's tough finding highlights for an article talking about guys who only had a couple good fights).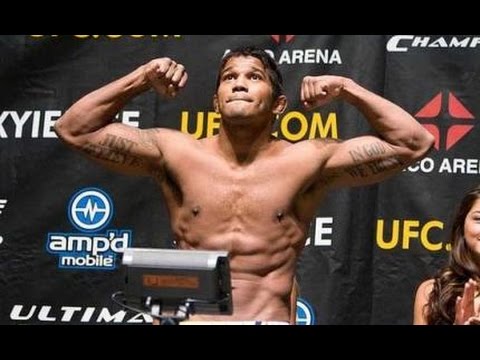 #5 – Hermes Franca
Franca's early career is so impressive I almost hesitated to put him on this list. With wins over a young Nate Diaz, Jamie Varner, Toby Imada, and Spencer Fisher, Franca showed that he was a dangerious fighter in all aspects of the game, and lined himself up for a shot against then-lightweight champion Sean Sherk. The result of that fight was a one sided decision for Sherk in which Franca got off a couple good knees, but was dominated for the rest of the fight. After the fight, Franca (along with the champ Sherk) tested positive for steroids. Franca admitted his steroid use (one of the only fighters EVER to do so), but appeared to have lost his mojo after getting off the gas; Franca went on to lose five of his next six fights after the Sherk loss and was last seen making his rounds in the small-promotion scene, with no hope in sight of moving back up into any of the bigger promotions.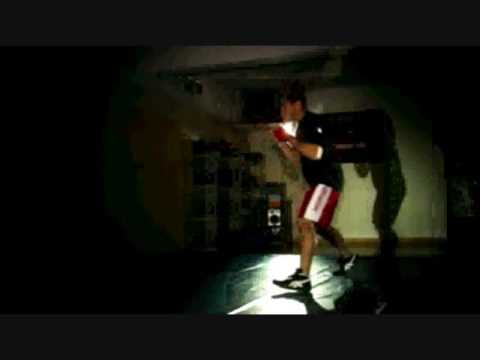 #4 – Phillipe Nover
Ah, what would a flame-out list be without old "Fainting Phillipe"? Prior to his stint on Season 8 of The Ultimate Fighter, Nover was 4-0-1, and looked equally impressive on the show. Phillipe mauled his housemates in the early rounds, prompting Dana White to call him "The Next Anderson Silva", a quote Dana would later come to regret. In the finals against Efrain Escudero, in which he was heavily favored, Nover was dominated for fifteen minutes, paving the way for Escudero to have his own mediocre UFC career. Things didn't improve for Phillipe after that, losing three of his next four. He was last seen just a few weeks ago at Bellator 59, losing a split decision to Marcin Held, so there's still hope for a promising career, but Phillipe hasn't nearly made the impact on MMA that people first thought he would.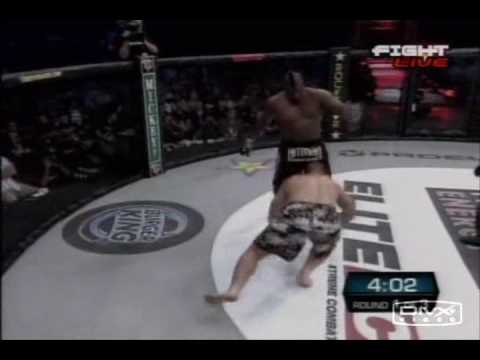 #3 – Brett Rogers
Rogers' career started off with a dynamite-sized bang. Winning his first ten fights in spectacular fashion (only one of those fights made it to the second round), including a win over former UFC Heavyweight Champion Andrei Arlovski, sending Arlovski on his own downward spiral from which he hasn't recovered. This set him up to fight the number one heavyweight in the world; Fedor Emelianenko. The fight was short, and Brett lost, but Rogers was given credit for giving Fedor more of a fight than most expected him to give the undefeated legend. Rogers caught Fedor early with a right hand that knocked him down, and nearly finished the fight, before Fedor recovered, caught him with a shot of his own,  and was able to put him away. Since then, Rogers only win in five fights has been against MMA punchline Ruben "Warpath" Villareal. Since then, he has moved on to, uh, less qualified competition.
#2 – Rameau Thierry Sokoudjou
"The African Assassin" had one of the most brilliant starts to an MMA career that anyone could have hoped for. The judo specialist proved early on that his hands were the real threat to his opponents, as he dispatched two of Pride's top 205lb fighters- Antonio Rogerio Noguiera and Ricardo Arona, in less then two minutes and thirty seconds combined via KO. After these two stunning performances, Sokoudjou rocketed on to top ten lists everywhere and signed a deal with the UFC. From there, his career took a hard nose dive, losing in humiliating fashion to fellow up and comer Lyoto Machida. He managed to bounce back the fight after with a TKO win over Kazuhiro Nakamura, but was then sent packing from the UFC after losing his next fight with Luiz Cane. Since then, his career has alternated between beating up unskilled fighters way the hell bigger than him, and losing to more skilled fighters way the hell smaller than him. Sokoudjou is still only 27, so we may see a comeback from him if he can ever get his horrible cardio in order, but I wouldn't hold my breath (get it?)
#1 – Roger Huerta
Of all the fighters on this list, none, none had more promise than "El Matador". Huerta was talented, exciting, and marketable. After being the first UFC fighter to be featured on the cover of Sports Illustrated, and winning a fight of the year candidate showdown with Clay Guida, many thought that Huerta was going to be one of the faces of the UFC for years to come. After losing a couple hard-fought bouts to Kenny Florian and Gray Maynard, and taking some time off to finish college, an upstart promotion called Bellator FC made headlines when it signed the former UFC star to compete in it's season two lightweight tournament. Huerta was named as the heavy favorite to win but stalled out in the semis after losing a unanimous decision to Pat Curran, who would go on to win the tournament. After that, Huerta lost his next two fights, and is on his way to becoming a footnote in MMA history, rather than the substantial entry everyone once thought he was going to be.
Honorable Mentions – Tank Abbott, Kimo Leopoldo, Micah Miller
Thanks for reading this week's edition of "The Big Five"! Be sure to check out the other articles on the site, listen to the podcasts, and follow us on Twitter for a chance to win a free $25.00 gift certificate to the Bone Snapper store!