Hello again everyone and welcome to this week's edition of The Big Five! This week we're taking a look at that rare moment when a fighter gets the win against all odds. Just when you think they're done for, that the fight is all but a forgone conclusion, something changes in a flash, and they pull victory from the jaws of the defeat. So here they are; my top five picks for "out of nowhere" comeback victories.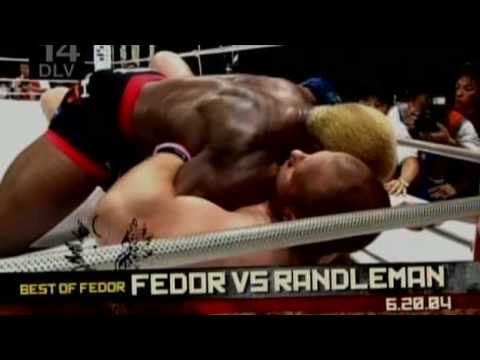 #5 – Fedor Emelianenko vs. Kevin Randleman – Pride Critical Countdown 2004 – 6/20/04
If you're new to MMA, and haven't seen this fight, do me a favor: Watch until :18 into the clip, and then hit pause. If I was to tell you that the fight would be over less than a minute later, your response would likely be "No shit". But the ending is not what you, or anyone else at the time would have thought. Nearly as soon as he was dumped on his head, Fedor swept Randleman, pounded him into giving up his arm, and then tapped him out with a Kimura. This fight was one of the ones that did the most in cementing Fedor's legacy as an inhuman wrecking machine.
#4 – Frank Mir vs. Brock Lesnar – UFC 81: Breaking Point – 2/2/08
Note: Fight highlight at 1:10 of the video
Brock Lesnar had no easy task for his UFC debut; in only his second fight ever, he had to face former heavyweight champion Frank Mir. Going into the fight Mir was seen as a heavy, heavy favorite by die hard MMA fans. However, the beginning of the fight shocked everyone: Lesnar shot in on Mir lightning quick, brought him down, passed his guard easily, and started pummeling him with vicious hammer fists. It looked like Mir was done for. His only saving grace were a few errant shots to the back of his head that forced referee Steve Mazzagatti to stand Lesnar up and give him an official warning.
Not long after, Lesnar had Mir back on the ground and was looking to continue his work, when Mir, arguably the best jiu jitsu practitioner in the heavyweight division, showed his experience and caught Lesnar in a knee bar, forcing the big man to tap, or hop around on one leg for four months. Lesnar chose the former, and Frank Mir showed that if you can keep calm and have the right technique, you can pull off a win at almost any time.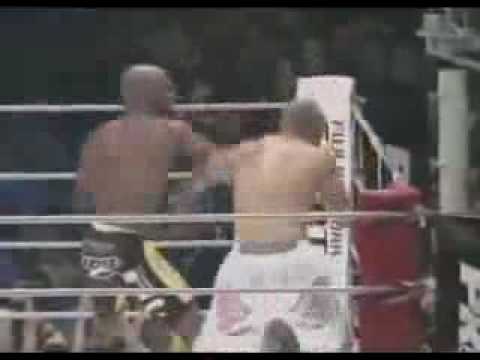 #3 – Ryo Chonan vs. Anderson Silva – Pride Shockwave 2004 – 12/31/04
Making it's second appearance on my Big Five lists is Ryo Chonan's spectacular win over Anderson Silva. Silva was dominating Chonan from the start of the bell, in typical Anderson Silva fashion. Just when it looked like it was going to be another day at the office for "The Spider", Chonan pulled off an amazing flying heel hook that Silva never saw coming, and handing Silva his last defeat in eight years.
#2 –  Anderson Silva vs. Chael Sonnen – UFC 117 – 8/7/10
By this time in his career, Anderson Silva had been elevated to demi-god status, defending the UFC middleweight title an unprecedented ten times. Sonnen, a middleweight veteran who had never broken into the upper tier of the division, was on a hot streak with wins over Dan Miller, Yushin Okami, and Nate Marquardt. Still, he was seen as a softball challenge for Silva who had, at least on paper, fought and dispatched much tougher competition with ease. Sonnen, however, didn't come to be on anyone's highlight reel but his own.
For over twenty minutes, he battered the previously untested champion with relentless takedowns and ground-and-pound. The man who usually looked effortless in his fights was looking sluggish and weary. Sonnen was about to pull off one of, if not the biggest upset in MMA history. He likely was already putting the belt on his waist in his mind, when it all went terribly wrong. Silva, previously inactive from the bottom, suddenly swung his legs up and trapped Sonnen in a triangle choke. Sonnen was caught completely off guard and had no answer. After briefly struggling for an escape, Sonnen had no choice but to tap out, and Anderson Silva held onto his title after the hardest fight of his life.
#1 – Scott Smith vs. Pete Sell – The Ultimate Fighter 4 Finale – 11/11/06
Up until now, all of my picks have been submissions, but my pick for the best of all time is a knockout for the ages. This is probably the very first fight that popped into your mind when you saw this week's topic, and for good reason. After a fairly back and forth stand up battle. Pete Sell tagged Scott Smith with a vicious body shot. The effect was immediate. Smith winced in pain and recoiled. Sell sensed blood, and he ran in to finish off his wounded opponent. Unfortunately for him, he was too overzealous and let his guard down. He was unable to see the devastating right hand Smith was loading up as a last ditch effort to go out on his shield.
The Hail Mary connected, and Smith crushed Sell's jaw with all of his might. Sell dropped like a ton of bricks, and Smith threw one more shot at him to seal the deal. Big John McCarthy stepped in and ended the fight, and immediately afterwards, Smith rolled over on his back, his body still racked with pain from the body shot Drago laid into him. It was far and away one of the most epic moments in MMA history and one that had fight fans around globe jumping our of their chairs, and that is why it is my number one pick for the best "out of nowhere" victory of all time.
Honorable Mention – Scott Smith vs. Cung Le, Diego Brandao vs. Dennis Bermudez, Roger Huerta vs. Clay Guida, Tim Sylvia vs. Andrei Arlovski
That wraps it up for this week's edition of The Big Five! Have any comments about my list? Think I left something out? What's your list look like? Got any suggestions for future editions of The Big Five? Leave it in the comments section, and be sure to give us a follow on twitter @RingsRadio for a chance to win a free gift card to the BoneSnapper.com store! See you next week!